Posted by Liz J. on Apr 19th 2019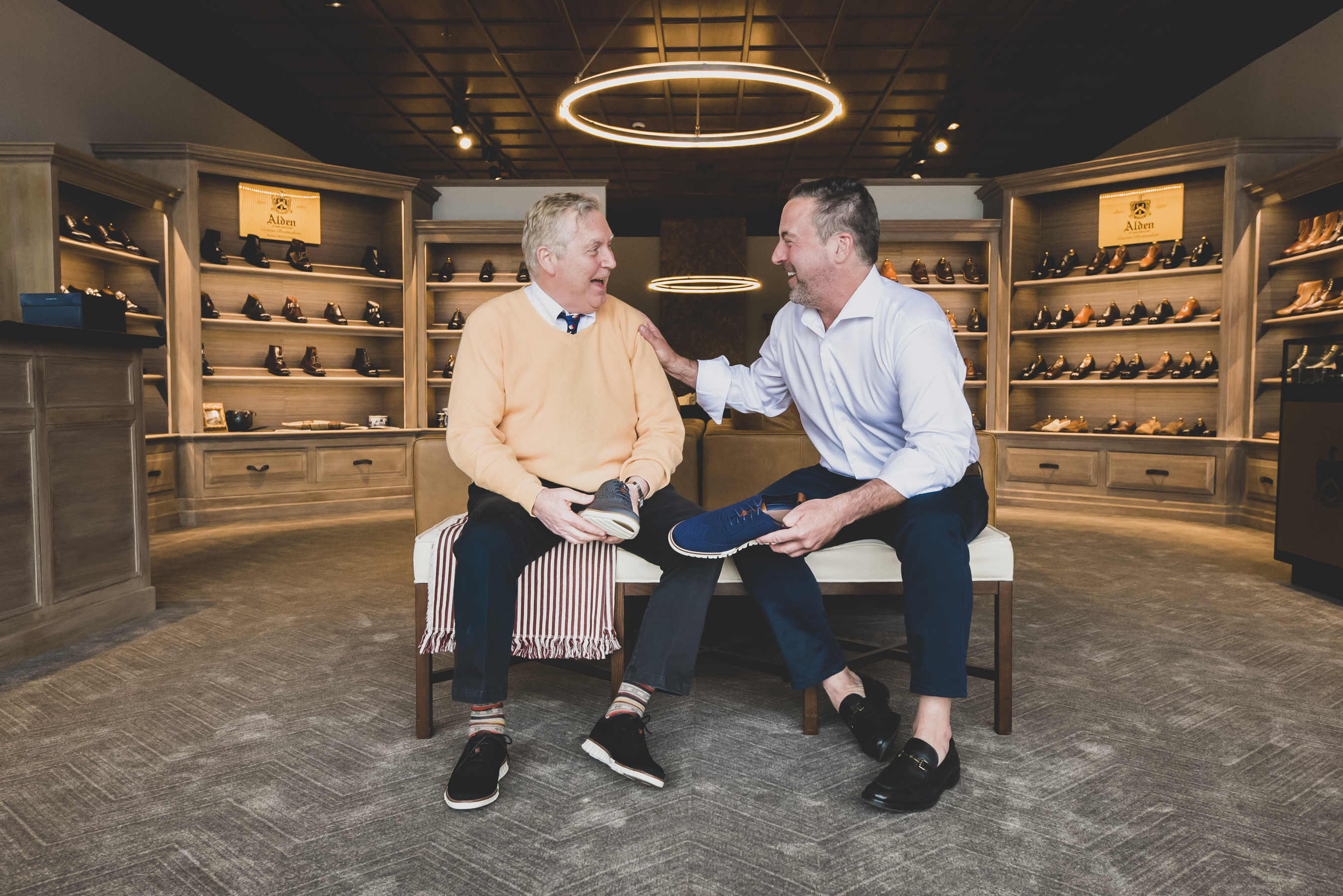 What's new at TheShoeMart? This week, Tom from Cole Haan stopped by to discuss the latest styles and talk shop. He and Joe had a lot of fun showing off the new Original Grand StitchLite Wingtips. We've decided to bring a ton of new Cole Haan styles into the store, so keep an eye out!

Joe is wearing his own pair in black and ivory with an orange sweater and some fun socks for a whimsical look. It was drizzling outside in Southern CT, so adding a pop of color (and playing some light jazz) was a great way for Joe to brighten up the rainy day!
We also asked Tom about sizing on these. His take: "I find our athletic styles do run 1/2 size larger than the leather dress shoes. Yet I wear an 11 in both."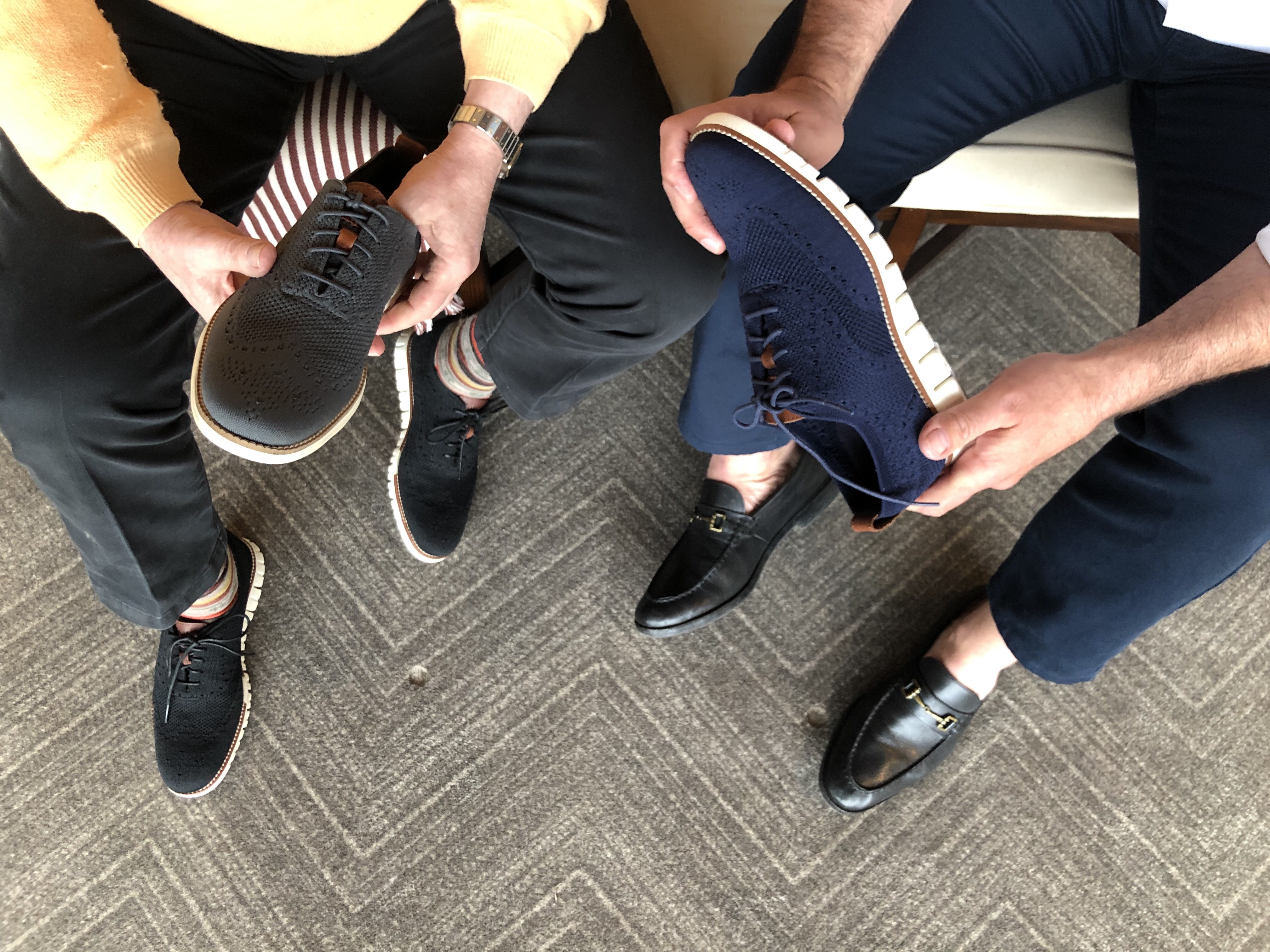 What do we like about these shoes? A lot!
They are lightweight and have a really sleek, smart look. The all-over knit upper is extremely comfortable, soft and breathable. The also ivory soles offer a more lighthearted look for your business-casual wardrobe. Below, Joe and Tom demonstrate how flexible they are!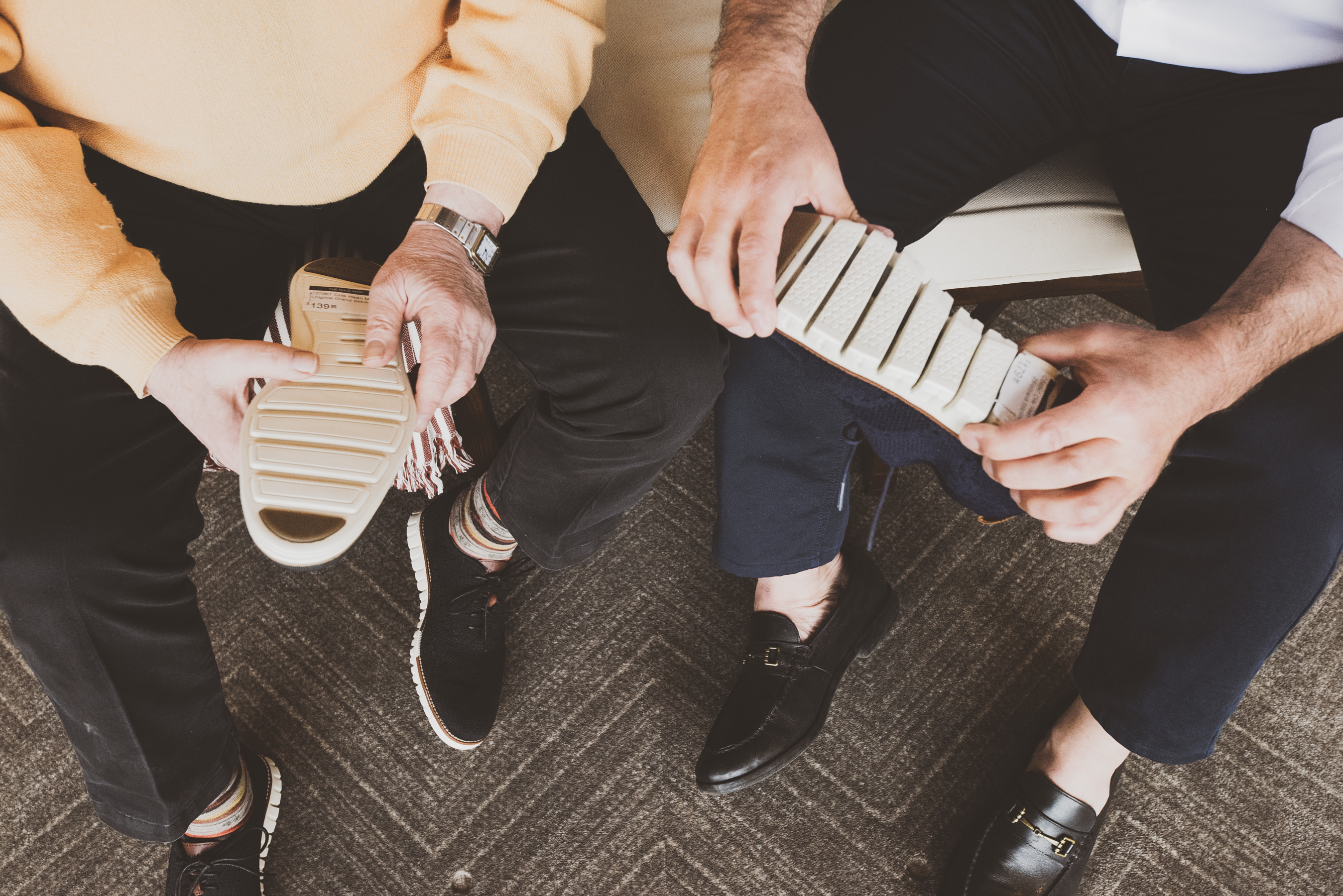 Be sure to stop on by and see what's new! You can shop Cole Haan shoes from home on our website as well.