Posted by Liz J. on Aug 9th 2019
Ed works some serious magic on Alden shoes -- and sometimes all a pair needs is a little love to make it like-new again.
Photos from Ed's Workbench
Take for example,the pair of Alden Indy boots below. You can see the condition of the tongues, toes and heels.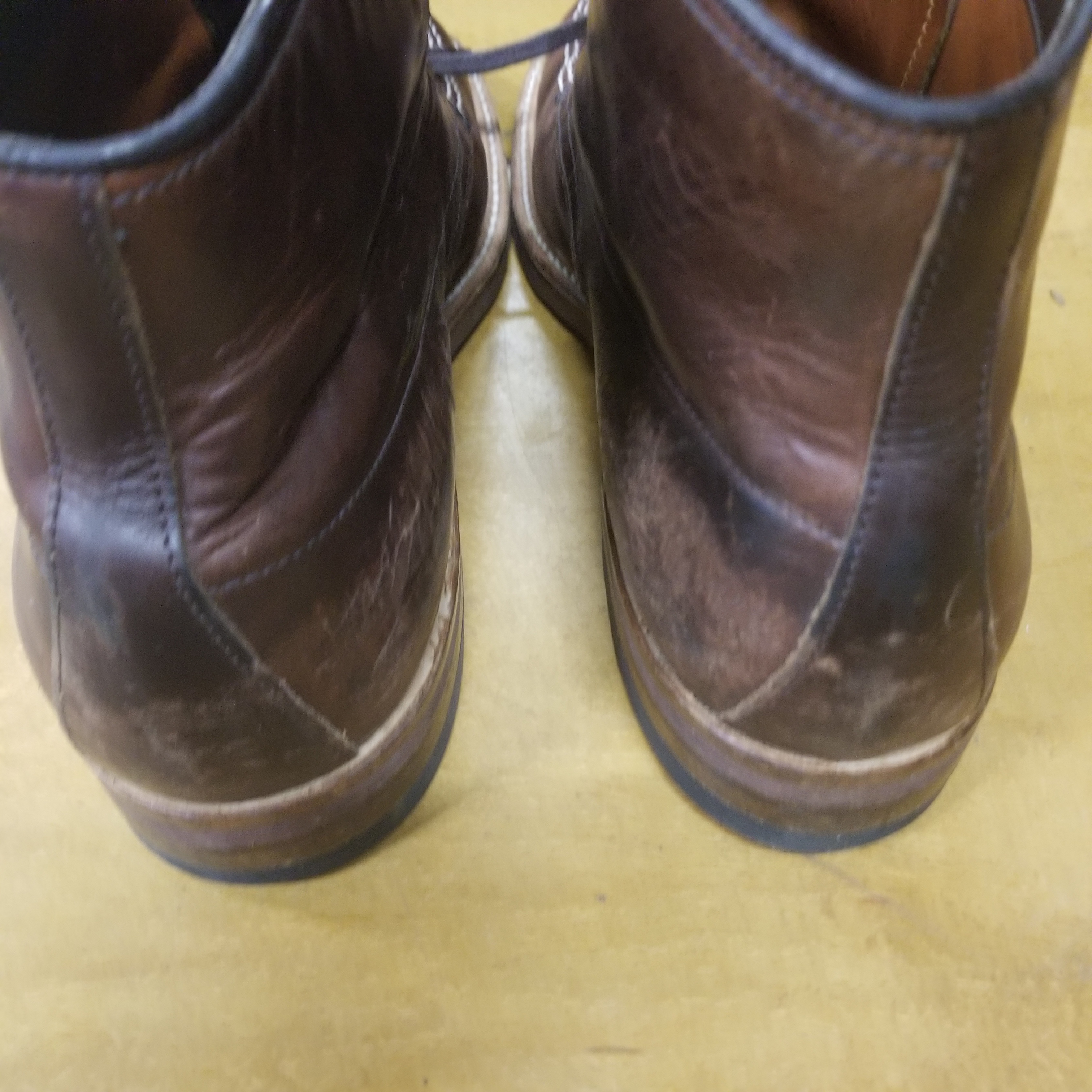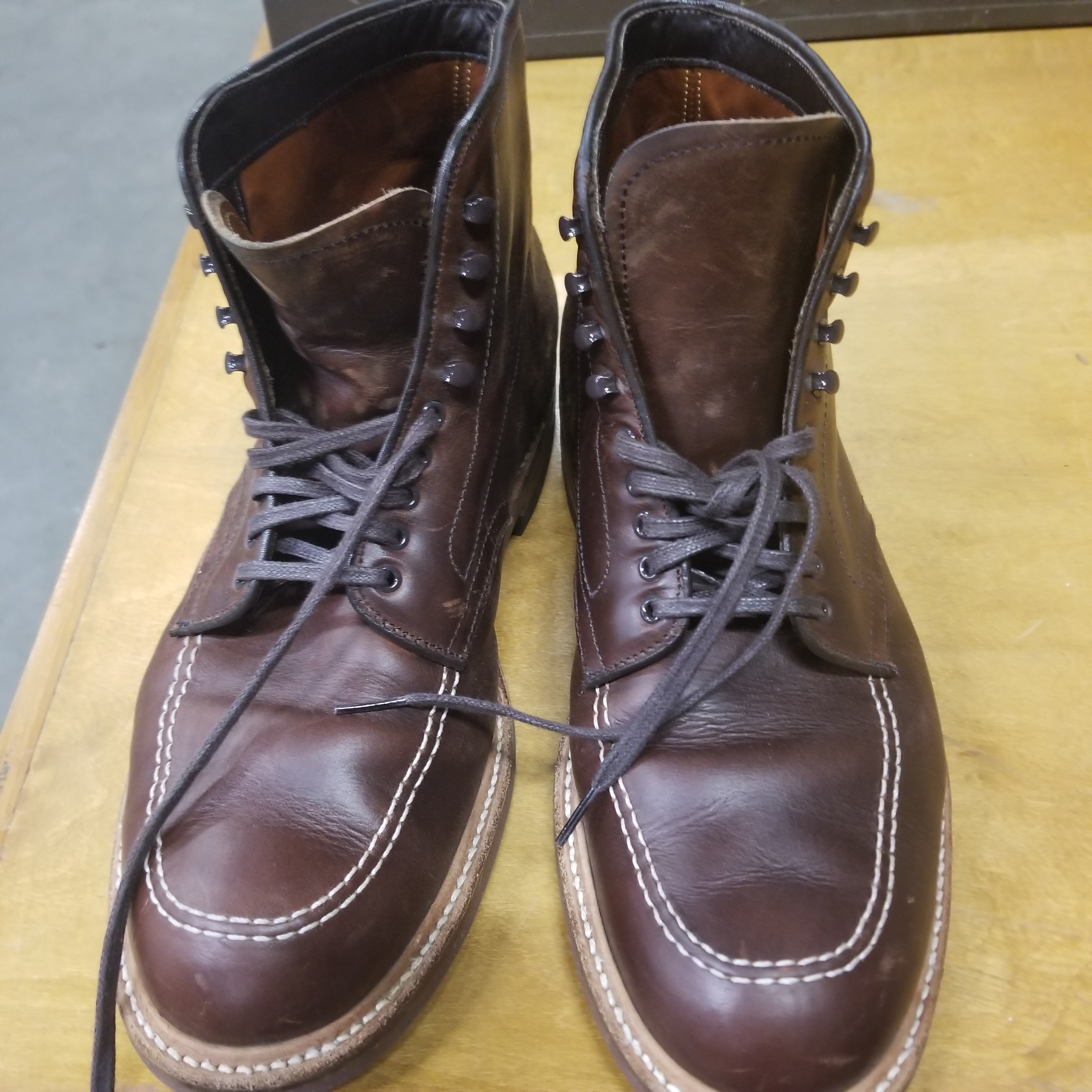 After snapping these two photos at 12:04 PM, I left our warehouse and headed back upstairs to my office to do what I do best. Meanwhile, Ed took this pair over to his work bench.
Less than half an hour later, I get an e-mail from Ed with the photos below.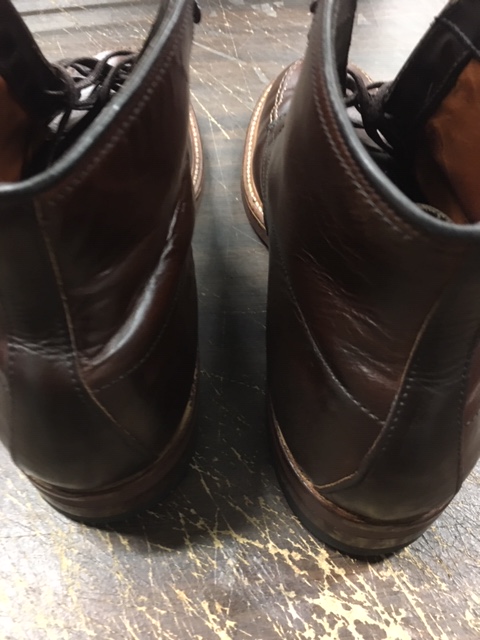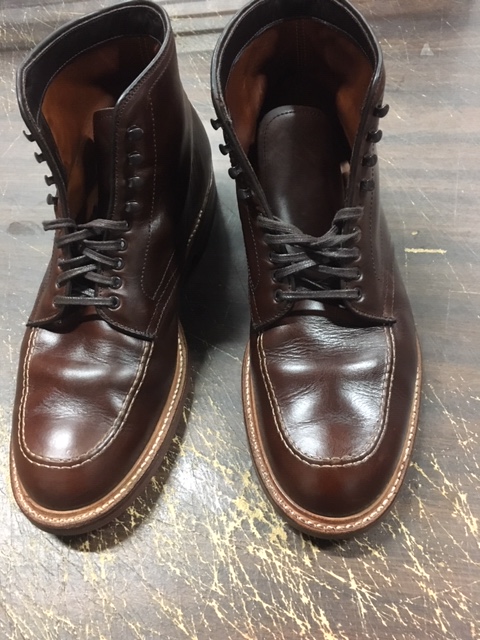 Our warehouse isn't a photo studio, but I think the photos speak for themselves. With proper care, Alden shoes can last a lifetime.
Help with Shoe Care
Need help with your shoe care routine? Send us a message with photos and we'll give our best recommendation.
Or, bring your shoes by our retail store and we'll take a look there:
TheShoeMart
434 Westport Ave
Norwalk, CT 06460
Hours:
Mon - Saturday : 9:30 AM - 6 PM
* Open Late Thursday: 9:30 AM - 8 PM
Sunday: 12 Noon - 4 PM