Posted by Liz J. on Aug 31st 2018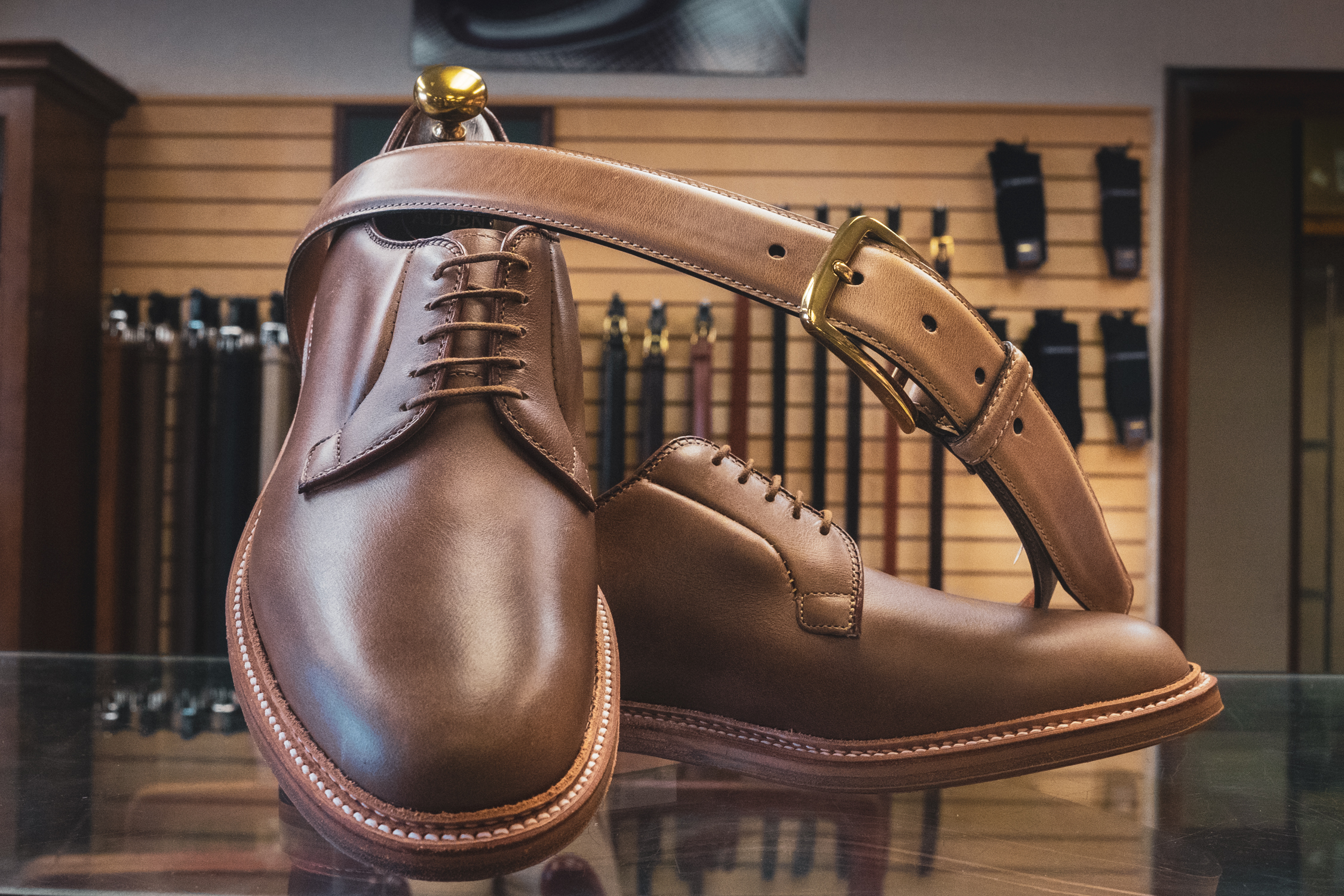 Horween's Chromexcel leather is one of our favorites here at TSM, thanks to it's durability and gorgeous properties.
The original "pull-up" leather, Chromexcel is hot stuffed with plenty of oils and fats that add both softness and water resilience. The temporary displacement of these oil and wax blends causes the leather to lighten or shift. Natural Chromexel leather has no dyes applied and the color is a result of the tree bark extracts and oils Horween uses when tanning the leather. The resulting color of this leather does vary from batch to batch. Over time, Natural Chromexcel leather will darken, creating a beautiful patina. We think Alden shoes make a perfect canvas for this incredible material.
Chromexcel Shoe Care
For Natural Chromexcel leather when new, use an ounce of prevention for a pound of cure.
What You'll Need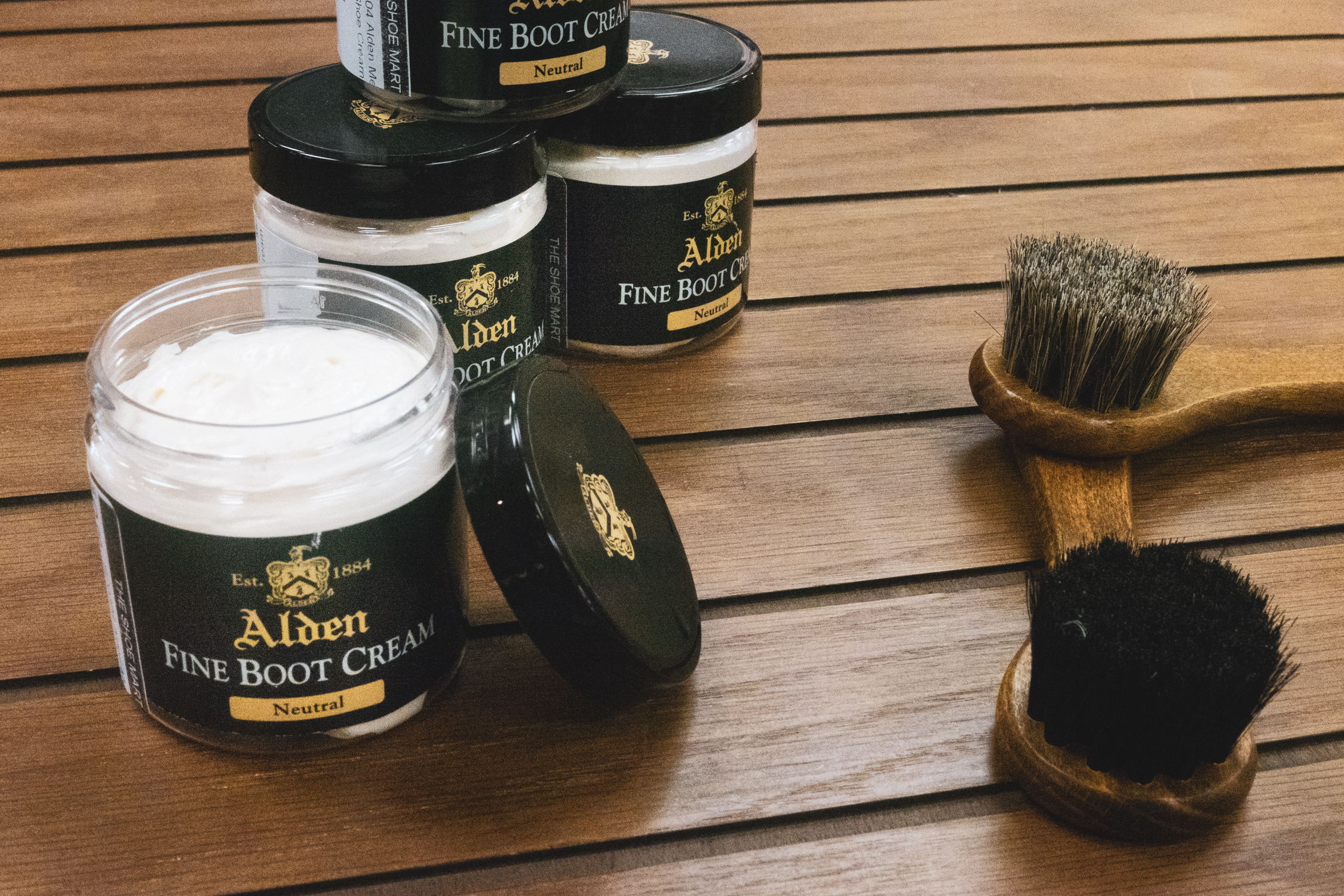 1. Collonil Carbon Spray or Element Pro Tech
2. Clean Cotton Cloth
3. Alden Neutral Fine Boot Cream
4. Horsehair Brush
How To Care for Natural Chromexcel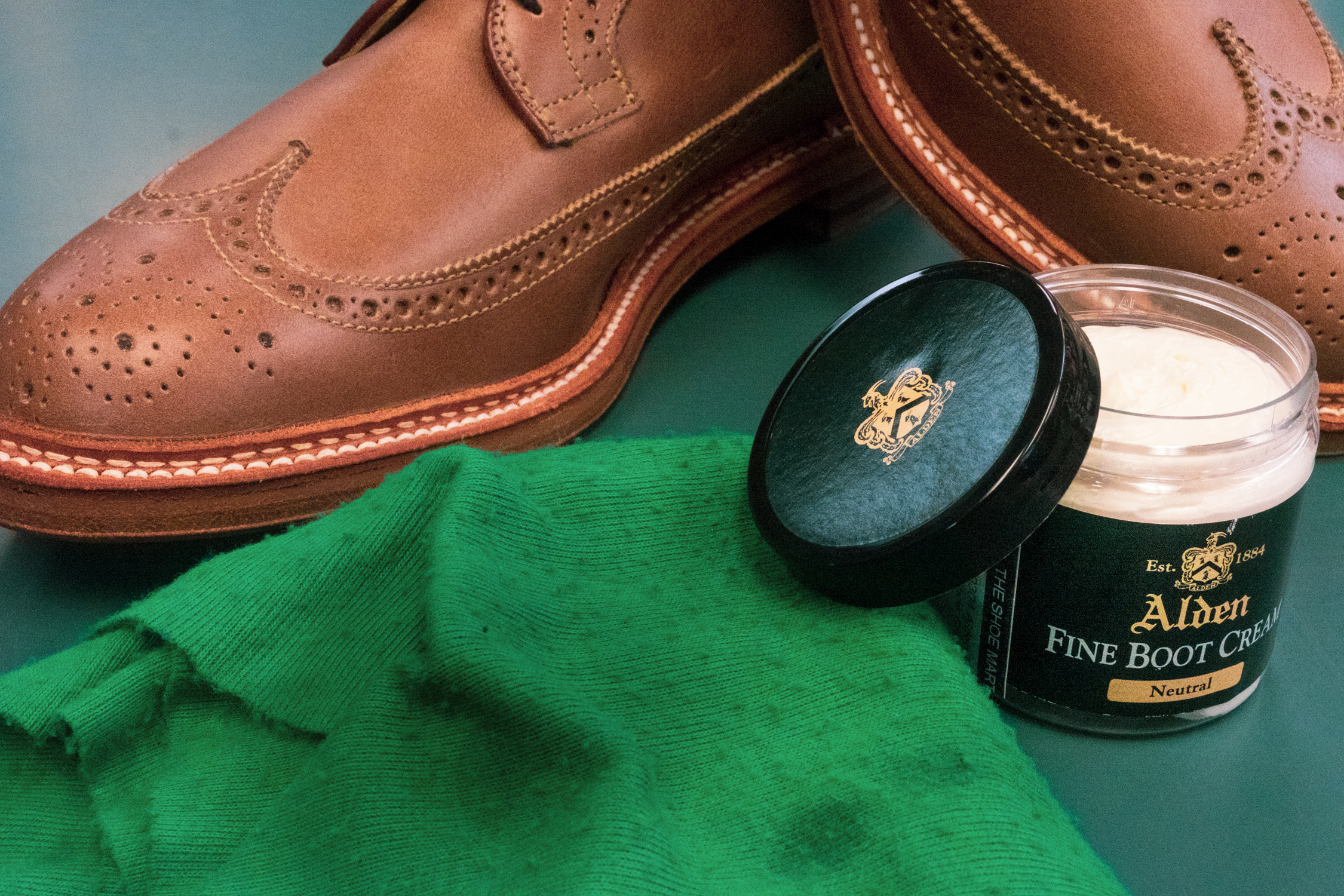 If you really want to retain that natural beauty, Joe Z. recommends you first spray your clean, new Alden Chromexcel shoes and boots with a rain and stain repellent suitable for all leathers and suede, such as Collonil Carbon Spray or the Collonil Element Pro Tech. Do not use silicone-based sprays.
Once you begin to wear your shoes and they start to get dirty, you can follow Joe's process below.
1. Dampen slightly half of a clean cotton cloth. Wipe worn or dirty shoes clean.
2. Wipe shoes dry with a dry, clean part of the cloth.
3. Apply Alden's neutral fine boot cream with a light touch. A little goes a long way!
4. Wait 1 minute. Then, buff with a clean, dry cloth or horsehair brush that you use only for neutral shoes.
5. Wipe and Buff.
Additional Tips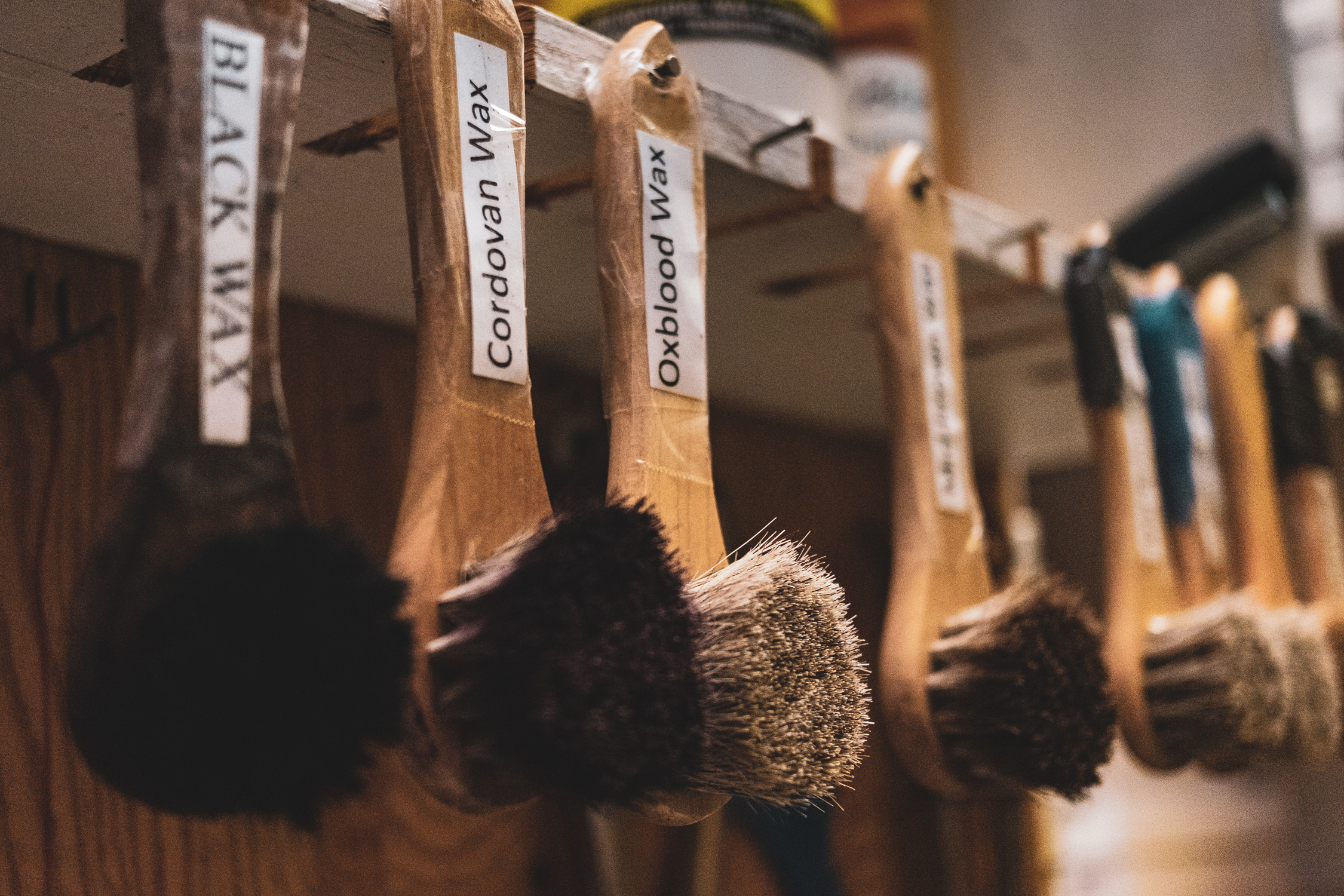 1. Be sure to have a separate brush that you use only for neutral polish. If you use the same brush that you use with darker polishes, that dark color might transfer onto your light-colored natural Chromexcel shoes! At TSM, we label all of our brushes so that we don't accidentally do this. If you need a new one, we sell horsehair brushes on our website!
2. If you're working with brown, black, or navy Chromexcel, you can apply a light layer of Skidmore's beeswax between steps 4 and 5 above.