Posted by Liz J. on Nov 21st 2018
Our New Exclusive Alden Longwing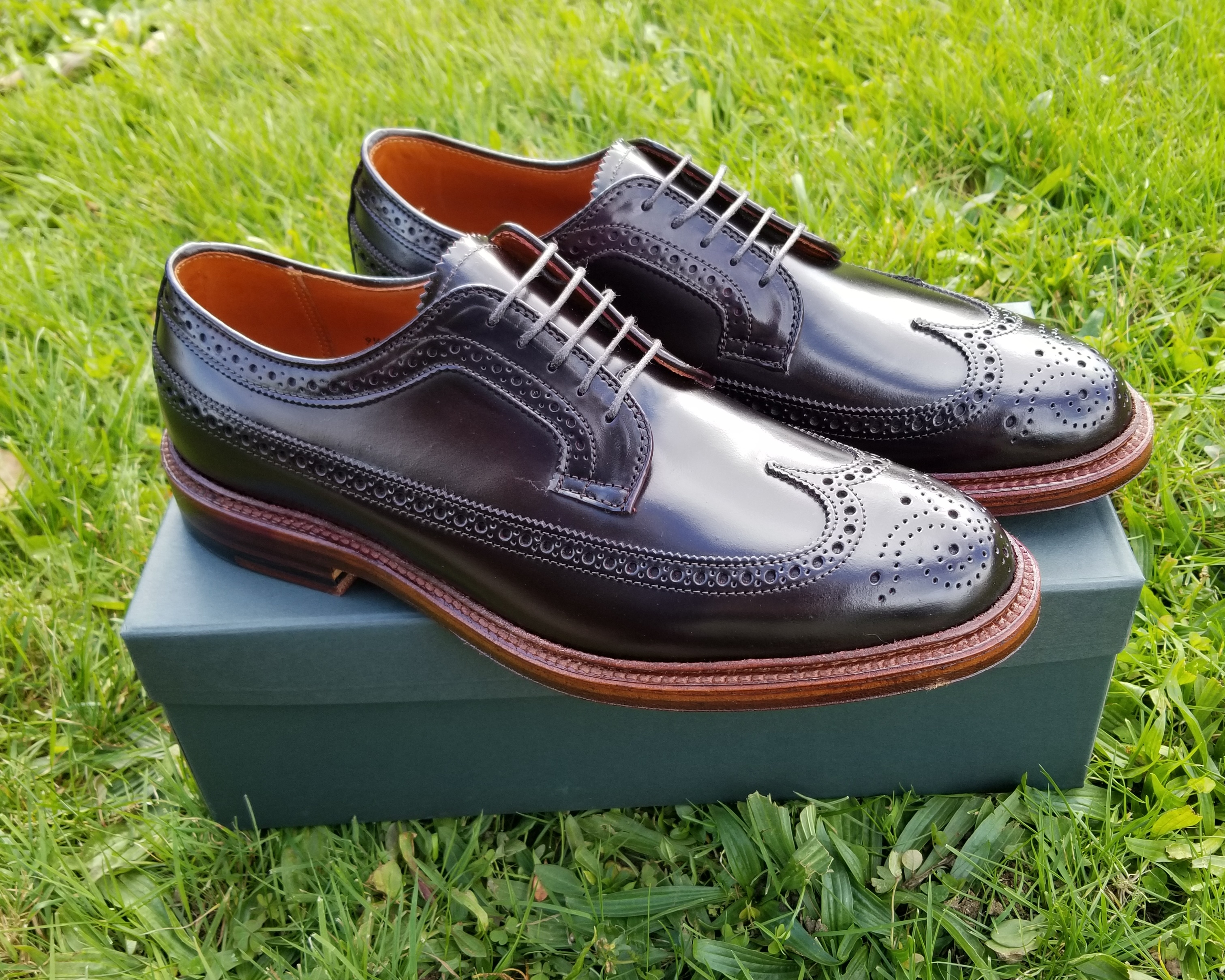 The New Alden D7509 is a Custom Bootmaker Edition shoe made specially for TheShoeMart. Based on the popular Alden 975, this new style has the added benefits of antique edging, Goodyear storm welts, and Waterlock soles.
A Long Wing Blucher You're Sure To Love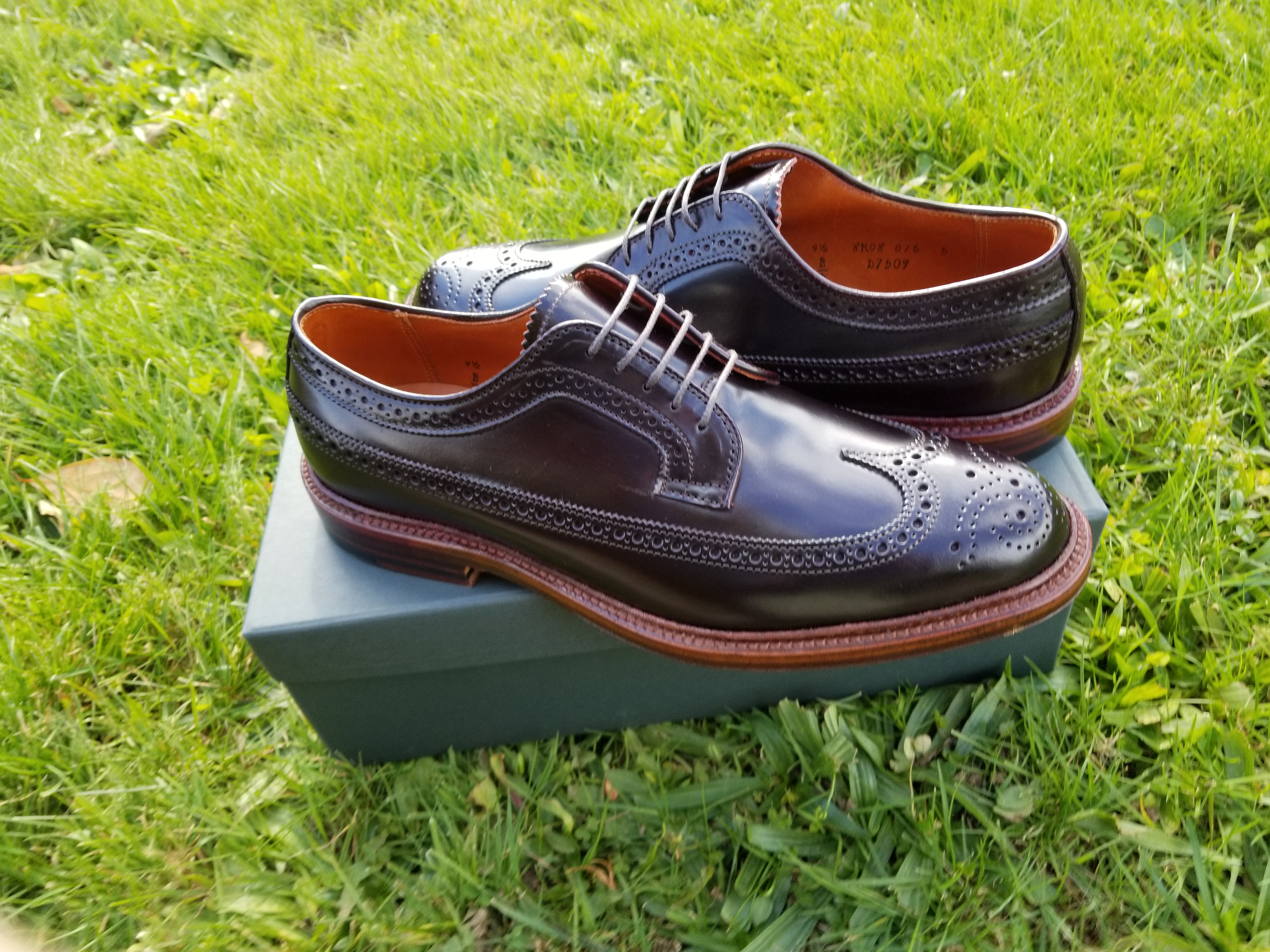 This update to our most popular Alden Long Wing has all the features our customers have been asking for.
An antique-colored welt is slightly more casual, but offers a rich tone that really catches the light. Unique Color 8 shell cordovan leather is extremely durable and can be worked up to a high shine. Alden's signature long wing blucher pattern features perforations and pinking details on the wing and tongue. Waterlock soles add water resistance while still being office-appropriate, making these a great choice for this time of the year.
Keep Them Pristine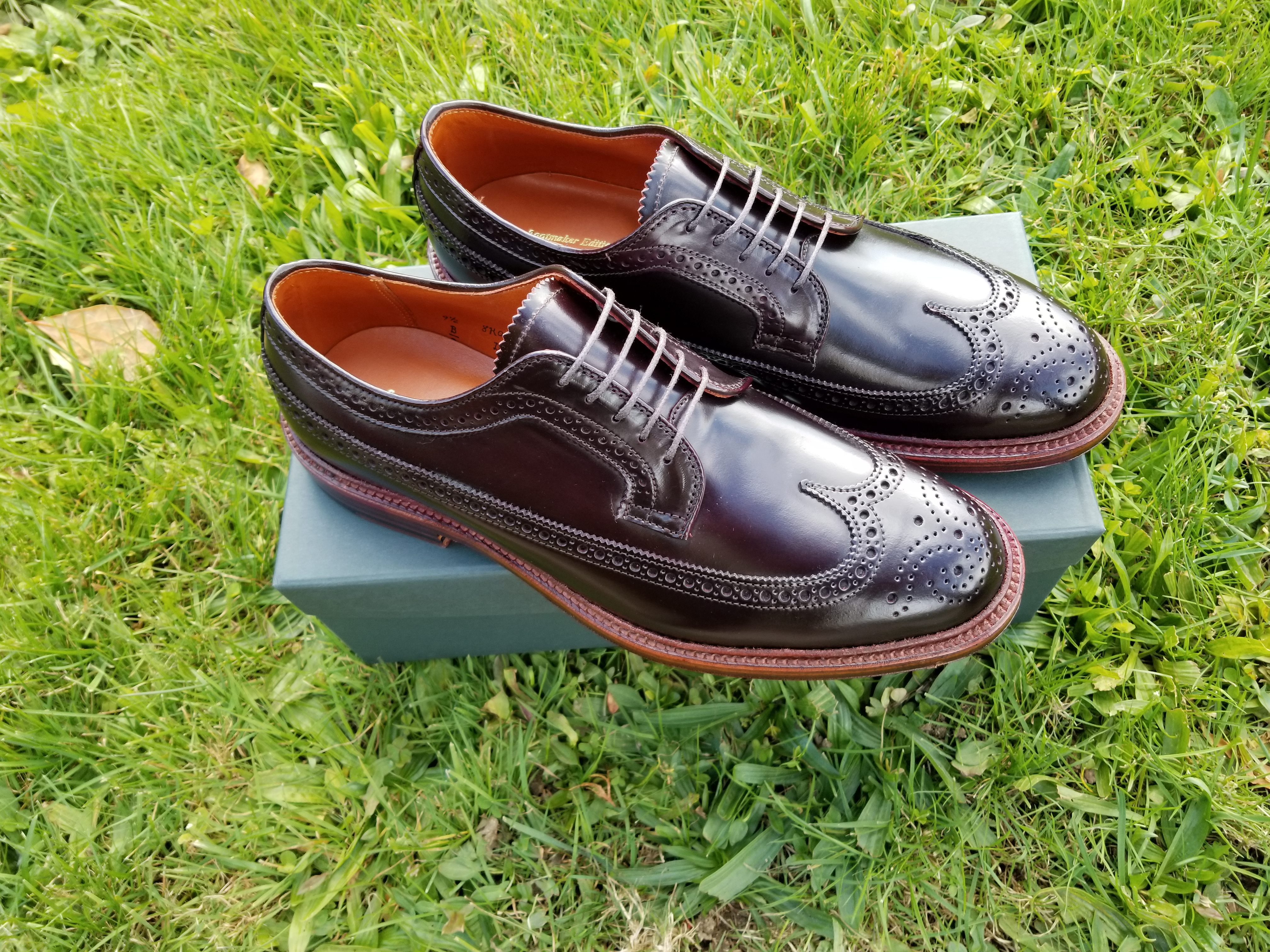 As the weather increasingly turns cold and wet here in New England, we like to recommend Alden's Leather Defender.
It is particularly useful for protecting Shell Cordovan shoes from water and even adds shine!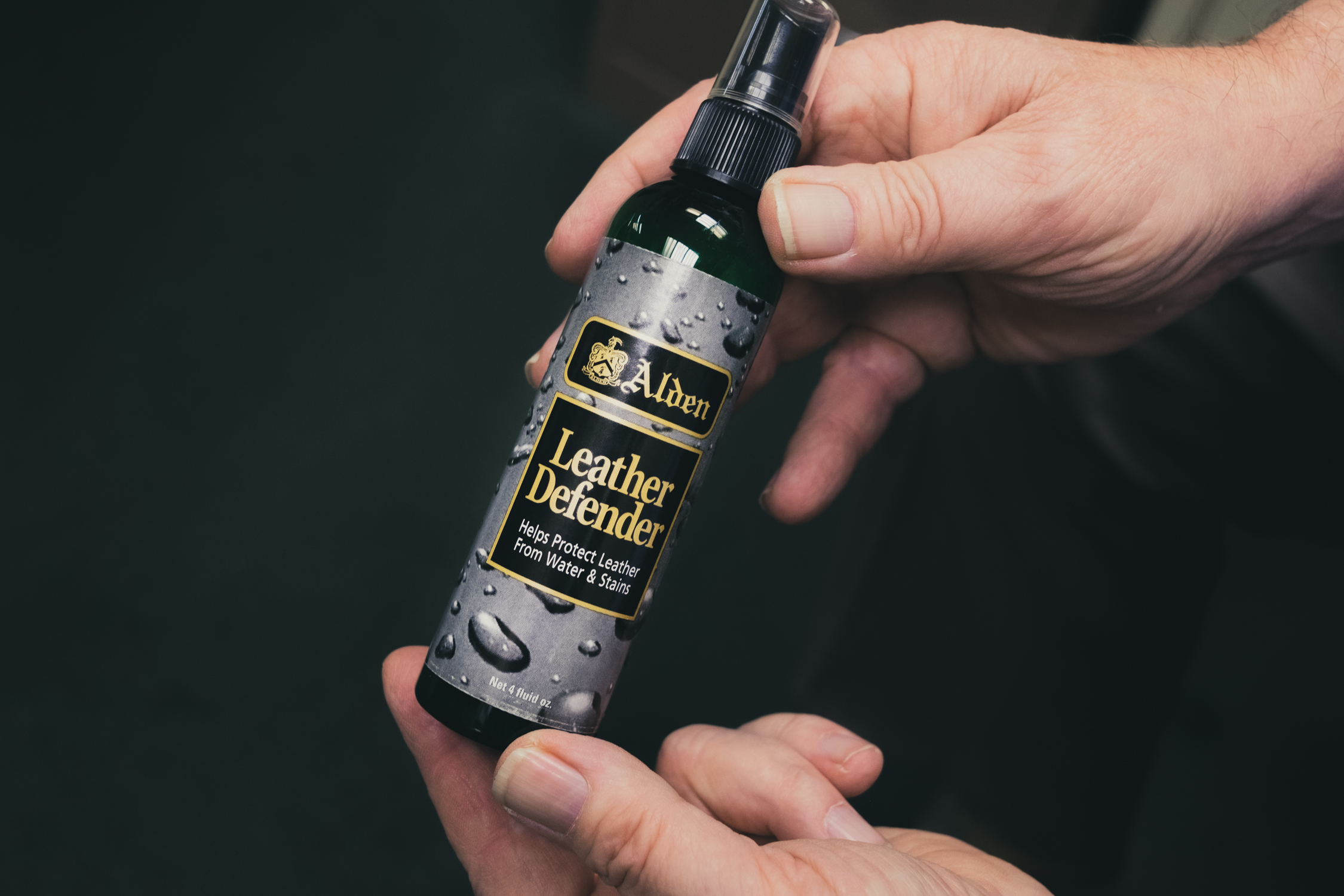 While the oil added on the leather Waterlock sole of this shoe helps add water-resistance, it never hurts to be too careful. If you're planning on wearing these on somewhat stormy days, we recommend purchasing a pair of SWIMS galoshes.
These contemporary overshoes offer both traction and protection. They're ideal whenever you need to spend some time outside in wintry weather, but your winter boots won't meet the dress code. They're also lightweight and easy to clean and stow away.
You can see our full selection of SWIMS Galoshes here.