Posted by Liz J. on Mar 14th 2019
Our New Retail Store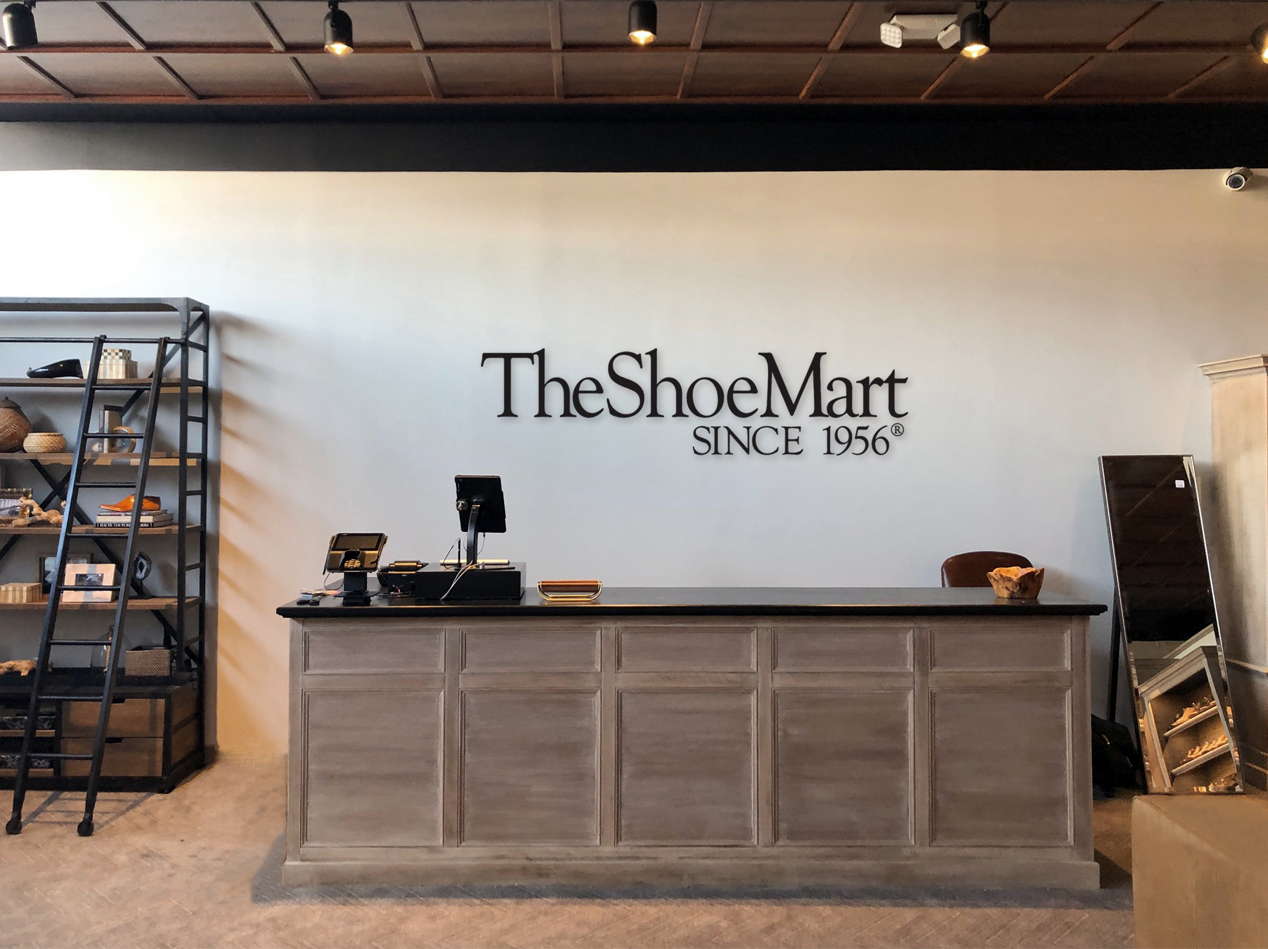 We are pleased to announce that after months of hard work, our new Norwalk, CT retail location is open for business!
Stop on by to see our new digs and try on your favorite men's dress shoes. We are excited to show off the result of all our hard work!
The Shoe Mart Retail Store New Address
434 Westport Ave
Norwalk, CT 06851
HOURS
Monday-Saturday: 9:30 AM - 6:00 PM
Sunday: 12 noon - 4:00 PM
203-853-6543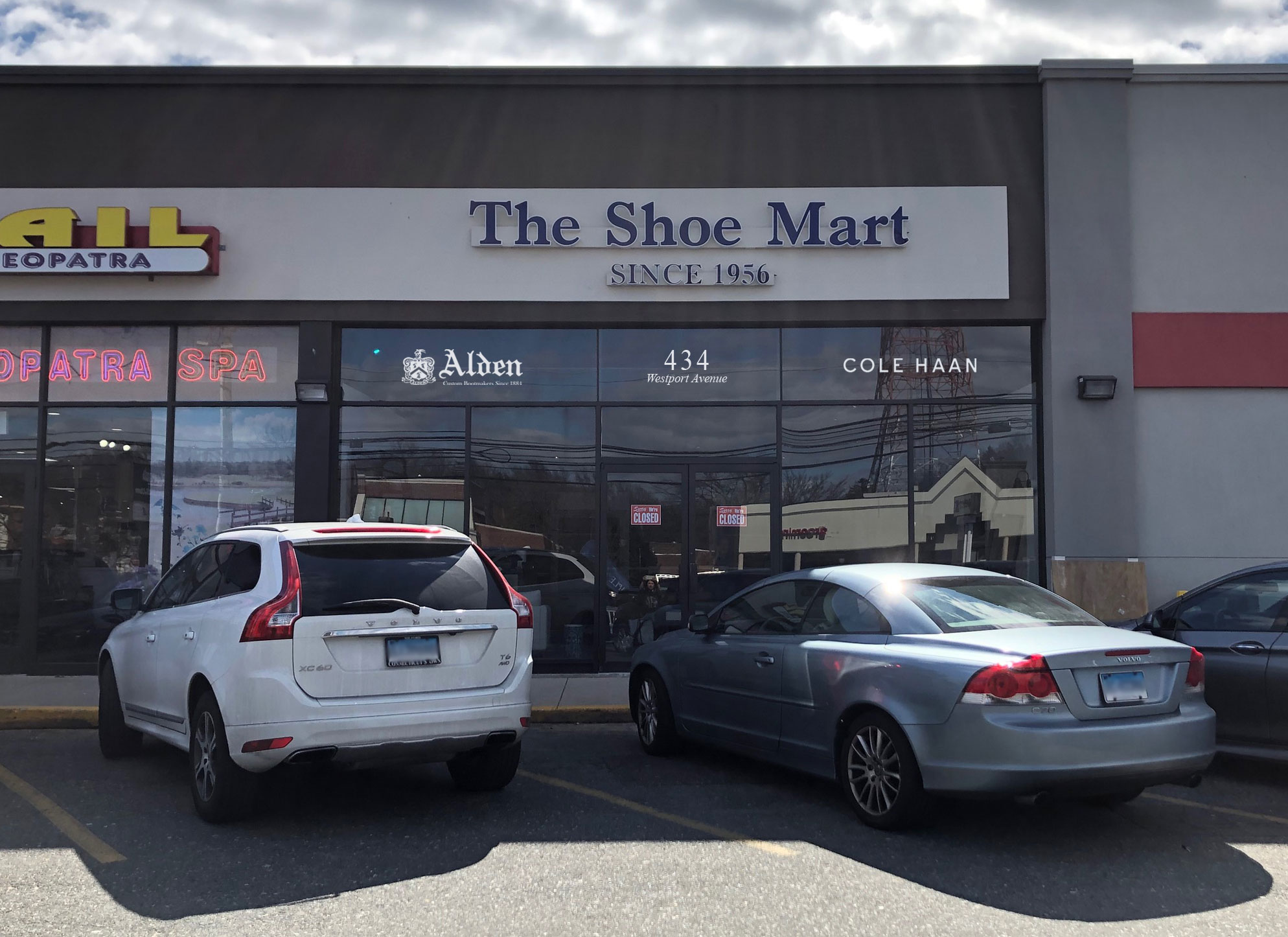 The Shoe Mart's new storefront on 434 Westport Ave.
We are located 1/4 mile past the Stew Leonard's and right next to Staples! We have ample parking and there is a ramp at the end of the sidewalk to the left for wheelchair access.
One of the best bonuses to our location is that there is a huge variety of places to eat in the area. Whether you're looking to come after work and grab dinner or just need a quick bite to eat, there's something nearby for everyone. You can grab Greek food or a burger without even leaving our parking lot!
Hard Work: Constructing Our New Store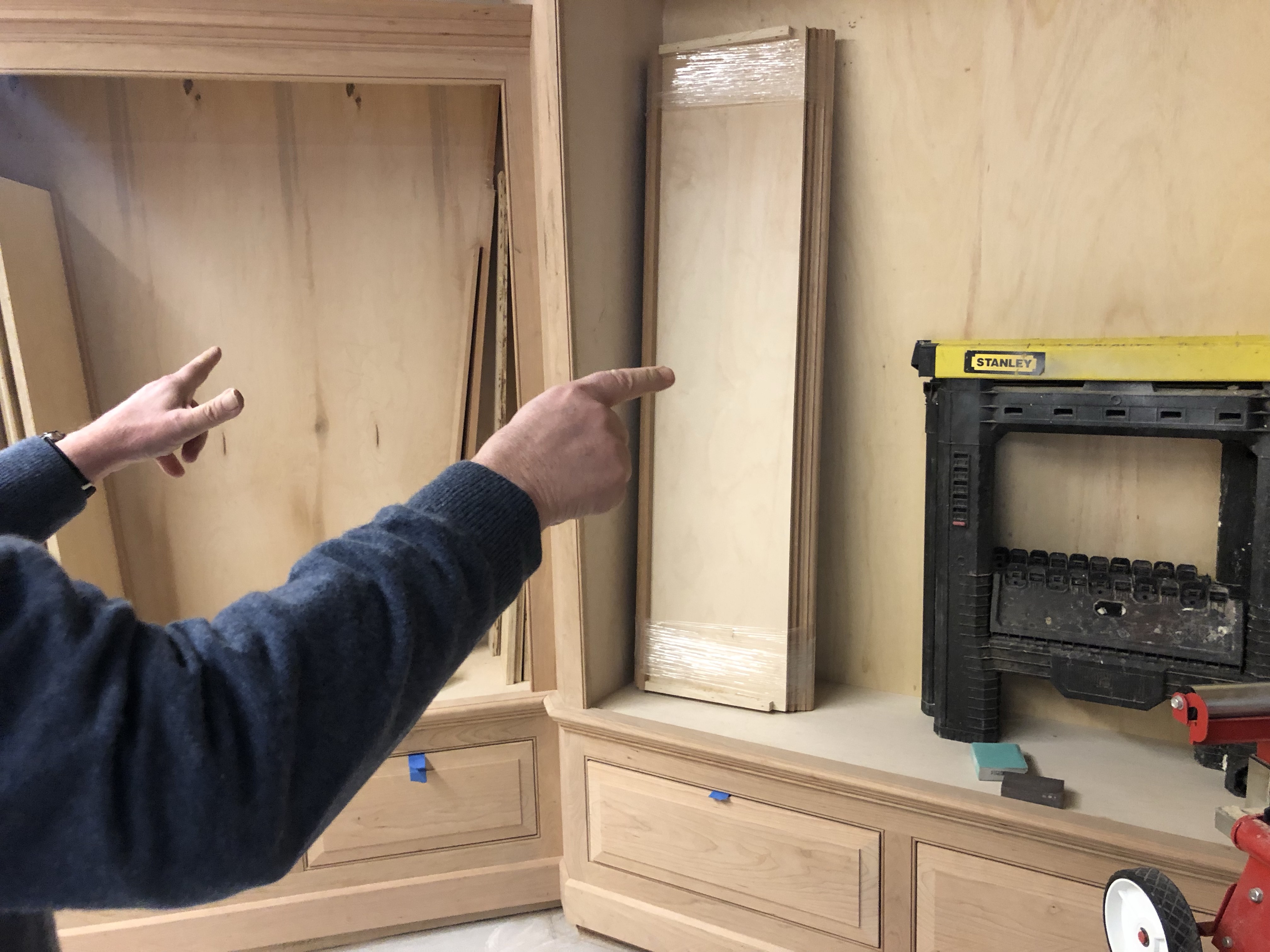 Joe Z. guides shelf construction creating the ultimate place to showcase our shoes.
We worked hard to make our new store the best possible place to try on your favorite dress shoes.
We added great lighting, comfortable furniture, and updated our overall look. Our goal is for you to feel relaxed and at home as we expertly fit you for a new pair of shoes or boots!
A Sneak Preview
Here's a quick sneak peek at the inside of our location!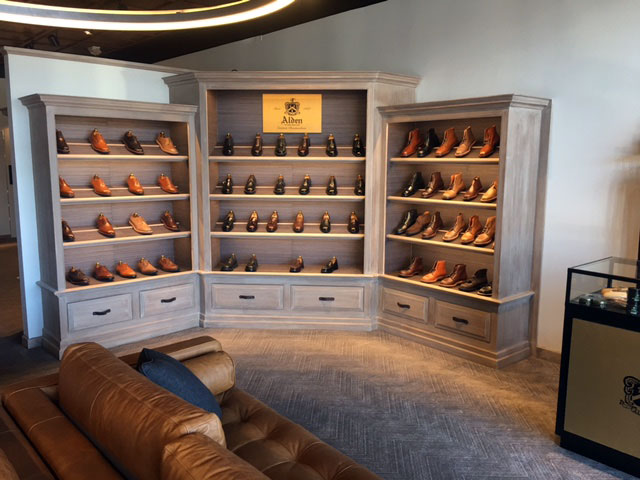 Comfortable couches and updated shoe displays greet you when you first walk in.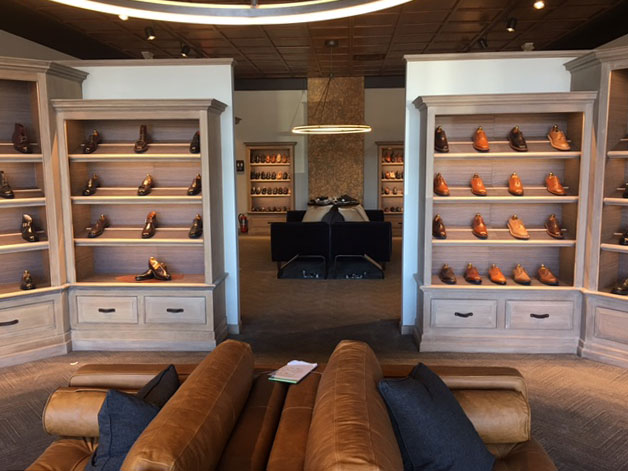 A glimpse into the next room.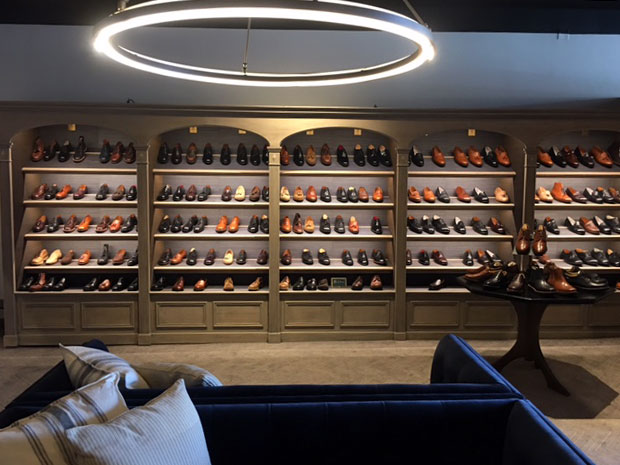 Great lighting so you can fully appreciate the detail on your new shoes.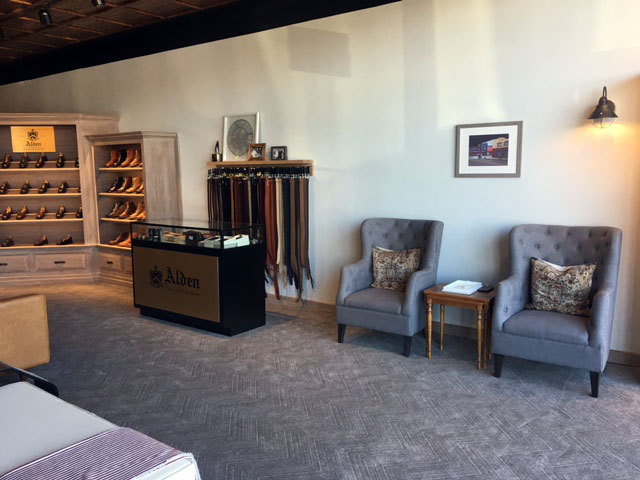 A nice place to sit down and explore our Alden shell cordovan accessories.
Saying Goodbye to our Old Location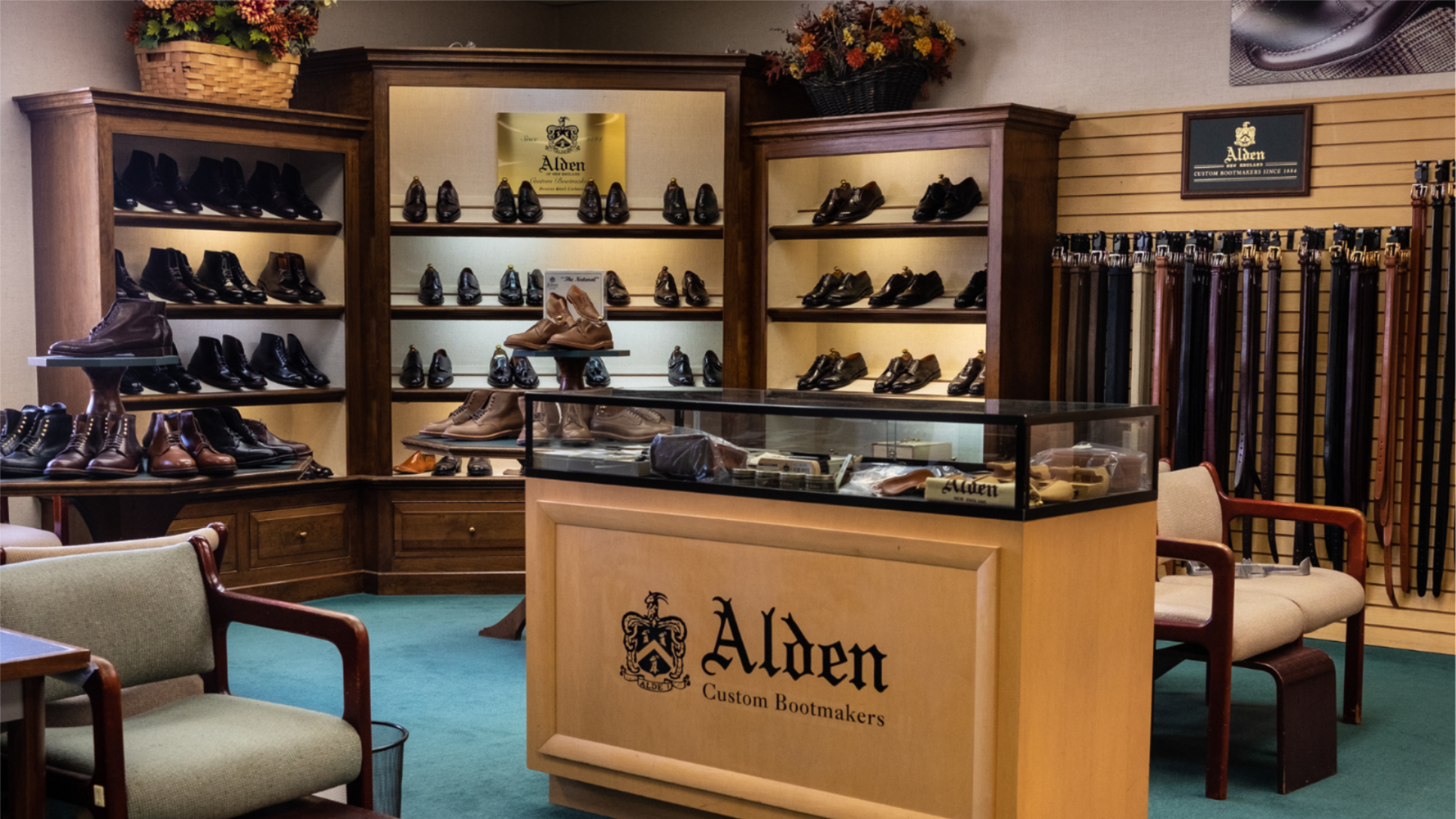 We have completed our relocation to the new 434 Westport Ave address and our our previous location on Berkeley St. is now permanently closed. We were fortunate to have spent over 35 years serving you in our previous location! While we were sad to say goodbye, we are also excited for our future in this beautiful new store.
We hope to see you soon!