Posted by Liz J. on Jul 10th 2017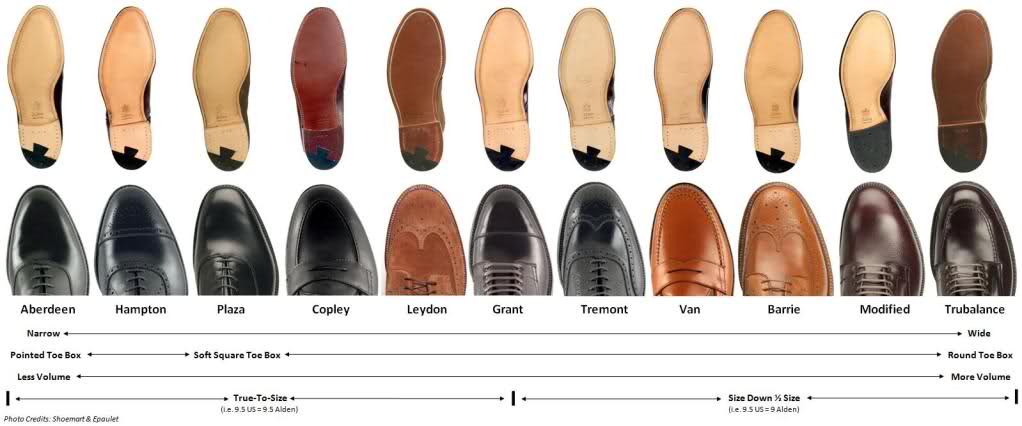 All of the different Alden lasts explained, side by side.
Many of our product descriptions contain videos from our own Joe Zapatka that teach you more about each last. For the full collection of videos on Alden Shoes you can visit our YouTube Channel or Alden Shoes Info Videos Pinterest Board!
You can shop Alden shoes by last at TheShoeMart.com
If you have any questions about Alden lasts or Alden shoes in general, feel free to call our Customer Service team. They are always glad to help, and they are available at 800-850-7483 Monday through Saturday, 9:30 AM to 6:30 PM EST.
Don't forget to check out this blog from August that gives you more detail about the importance of Alden shoe lasts when fitting a shoe!
Share